Eagles Youth Program (EYP) is a youth-driven program servicing Aboriginal youth, ages 15-24, in the Metro-Vancouver area. We are hosted by the Circle of Eagles Lodge Society (COELS), and funded by the Urban Partnerships Program, as part of the Federal Government's new Urban Aboriginal Strategy. EYP uses the teachings of the Medicine Wheel (Mental, Physical, Emotional, and Spiritual Health) to offer Cultural, Health & Fitness, and Employment Programming.
Culture
EYP has a myriad of Aboriginal youth looking to reconnect with their cultural roots. We welcome any opportunity to learn, and incorporate protocols and traditions from all Nations on Turtle Island to best service EYP youth. We hold Craft Nights where youth have the opportunity to learn from elders on how to make Dream Catchers, Beading, Medicine Pouches, Drums, Rattles, and Button Blankets. We are located on the Westcoast of British Columbia, so a significant part of our year surrounds activities in the Canoe. A lot of training is needed to prepare for the annual Canoe Journey's in the summer season. To assist in this, EYP is fortunate to have members of the Squamish Nation as Skippers for our Canoes, and Cultural advisors/teachers for our youth.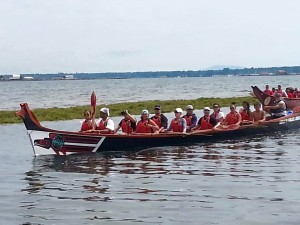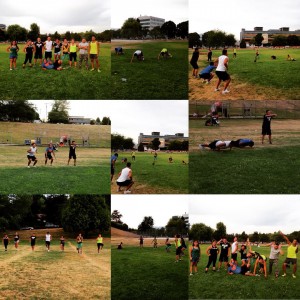 Health and Fitness
EYP encourages youth to make positive lifestyle choices through Health and Fitness. We offer healthy living workshops such as Nutrition and Cooking. Fitness activities continue to be popular with EYP youth. A Gym Trainer accompanies us to our Gym Nights to offer tips on how to safely work out. When the weather permits, the Walking, and Running Groups train during the weekdays, and compete in registered Long Distance Runs on weekends. Hikes are also a big part of our week, often picking locals trails such as, Lynn Canyon, Deep Cove, and the Grouse Grind. In the winter, we hit the mountains for some Skiing, Snowboarding, and Snow Shoeing.
Employment
EYP supports youth with writing cover letters, building resumes, and job searches. To equip youth with the necessary tools for sustained employment, EYP holds various skills workshops like: Serving It Right, First Aid/CPR-C, Workplace Hazardous Materials Information System (WHMIS), and Budget Training.