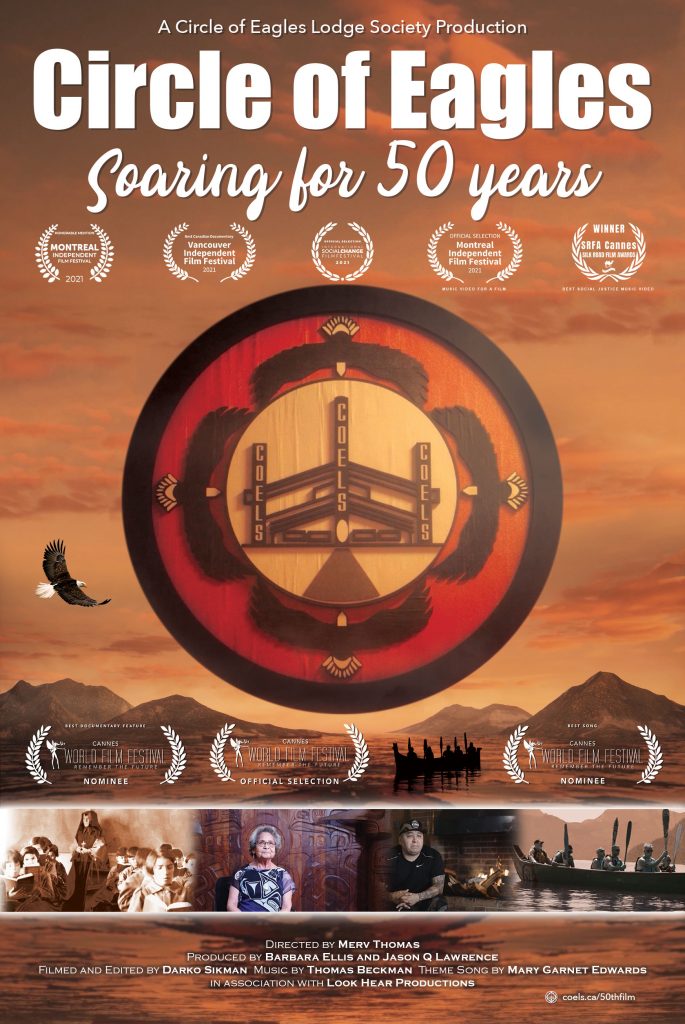 Circle of Eagles Soaring for 50 years
Trailer
A Circle of Eagles Lodge Society Production
This film shares powerful, emotional stories of the impact of government policies, residential schools, foster care, poverty and systemic racism which has led to extremely high rates of incarceration of Indigenous people in Canada. "I have been in almost every federal prison across Canada, right to the SHU (Special Handling Unit) and I still have not found one institution that was as bad as I experienced in residential school." Said Ron Laprise. Devastatingly, many Indigenous children died in Canada's residential schools, and still, many who survived ended up in Canada's prisons. This film highlights that there is hope and healing in culture and a return to indigenous knowledge and ceremony.
Directed by Merv Thomas
Produced by Barbara Ellis and Jason Q Lawrence
Filmed and Edited by Darko Sikman
Music by Thomas Beckman
Theme Song by Mary Garnet Edwards
In association with Look Hear Productions
Circle of Eagles Film will be released mid 2022.
If you wish to see the film before it becomes available publicly, many festivals are offer a mix of in-person and virtual screenings you can watch from anywhere.